Multimedia-Links -- a small collection
A small collections of links i stumbled apon in the last few days.

---

Legoland master model builder – now that is a job I would LOVE to take on. Unfortunately, Legoland California just found a new one in a competition. The whole story, including pictures of the built models, can by found @ C|Net.
Domino run video in a gothic 3D role-playing game
An astounding three-minute domino run constructed out of books, swords, corpses, silver balls and many other props in the 3D game The Elder Scrolls: Oblivion. (via BoingBoing)
Katsching – Switching Virtual Desktops the Mac Way
SmackBook Pro
WMD - The Weapon of Mass Destruction
If I were a James Bond villain, my Pc would definiately be encased by this.
Yo Taxi!
No, this is not about the old C64 games. To help New Yorkers stop a Yellow Cab on its tracks designer Terence Arjo embedded the Yo,Taxi! coat with a persistence of vision display, shown through a row of LEDs on the cuff of the coat. When the wearer waves his/her hand in the taxi-hailing gesture, the LEDs illuminate. The POV strobes in time with the wearer's action, displaying the word "TAXI" seemingly floating in mid-air.
For those with too much time at their hands
Picture in Picture
Timeline of CGI in film and television
I just stumbled accross this very interesting entry in Wikipedia. My personal favourite is The Last Starfighter.
From the "geeky business cards" department
Circuit board business cards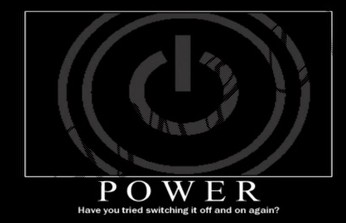 Astronomer's watch displays lots of sky data
Haben will. JETZT.
And to close things off:
A Quote from Mr. Spock
Tagged as: links, lost+found, multimedia | Author: Martin Leyrer
[Donnerstag, 20060525, 23:34 | permanent link | 0 Kommentar(e)