Bletchley Park rebuilds the bombes -- code crackers that won the war
Make Blog has a great roundup of links and coverage for the opening of Bletchley Park's recreation of the Polish "bombe" code-cracking devices that were instrumental in breaking the German Enigma cipher in World War II. Bletchley's curators gathered all the surviving scientists from the original effort to lead the project, and the result is beautiful and inspiring.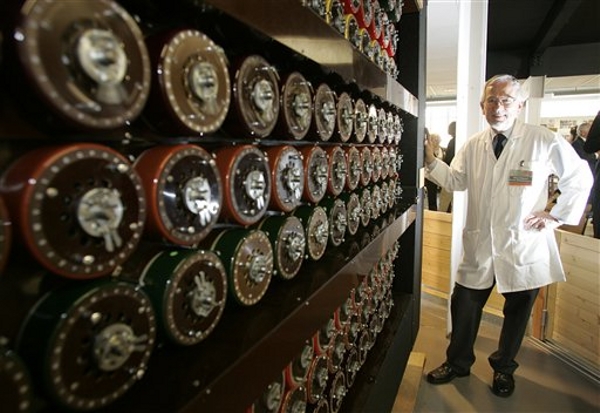 Code cracker remade via boingboing.
Tagged as: crypto, it. history, uk | Author: Martin Leyrer
[Sonntag, 20090329, 13:27 | permanent link | 0 Kommentar(e)