OpenOffice.org -- Do you know Hybrid-PDFs?
Do you know Hybrid-PDFs? I stumbled apon them during research for my latest blog posting.
A Hybrid-PDF embedes the source ODF inside the PDF-file, thus enabling other Users to "edit the PDF" without any layout differences and without having to provide the ODF and the PDF.
To enable the generation of hybrid-PDFs you have to install the somewhat misnamed "Sun PDF Import Extension". After installing, you will have the option "Create hybrid file" in the "PDF Export" dialog: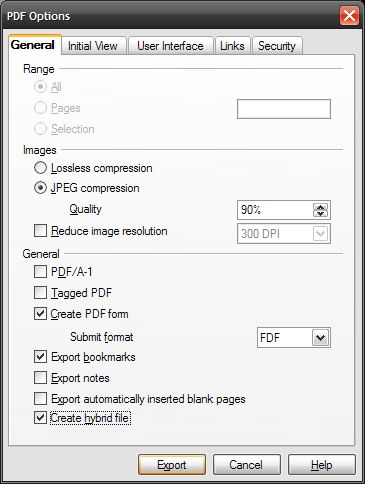 Neat!
Tagged as: hybrid, open office, pdf | Author: Martin Leyrer
[Dienstag, 20090428, 20:30 | permanent link | 0 Kommentar(e)